Looking to celebrate National Unicorn Day on April 9th? It's a day of fun, magic, and wonder that celebrates the mythical creature that has captivated our imagination for centuries. Whether you're young or old, embracing your inner child and indulging in all things unicorn-related is a great way to spread joy and happiness. Here are some ideas to help you celebrate this special day and make it truly unforgettable!
Dress up One of the best ways to celebrate National Unicorn Day is by dressing up in a unicorn costume. Create your own costume with a rainbow wig, a unicorn horn headband, and a fluffy tutu skirt. You can also purchase pre-made costumes or unicorn accessories online or at your local party store. Dressing up in a unicorn costume will make you feel like you're part of the magic!
Host a Unicorn-Themed Party Throw a unicorn-themed party with your friends and family! Decorate your home with rainbow-colored balloons, streamers, and unicorn-themed tableware. You can also make unicorn-inspired treats like unicorn cake pops, cupcakes, or cookies. To keep the party going, play unicorn-themed games like Pin the Horn on the Unicorn or have a unicorn piñata. A unicorn-themed party is a perfect way to spread the magic and joy of National Unicorn Day!
Make Unicorn Crafts Unleash your creativity by making unicorn crafts! You can make a unicorn headband, a unicorn-themed picture frame, or a unicorn plushie. You can also create unicorn-themed art with watercolors, markers, or crayons. Making crafts is a great way to relax and have fun while celebrating National Unicorn Day.
Watch Unicorn Movies and TV Shows Cuddle up with your family or friends and watch your favorite unicorn movies like The Last Unicorn, Legend, or The NeverEnding Story. You can also binge-watch unicorn-themed TV shows like My Little Pony: Friendship is Magic, UniKitty!, or She-Ra and the Princesses of Power. These movies and shows will transport you to a world of magic and wonder!
Read Unicorn Books Get lost in the magical world of unicorns by reading unicorn-themed books! You can read classic books like The Unicorn Chronicles by Bruce Coville or modern books like The Unicorn Quest by Kamilla Benko. You can also read children's books like Uni the Unicorn by Amy Krouse Rosenthal, Unicorn's Picnic by April Hilland, or Thelma the Unicorn by Aaron Blabey. Reading unicorn-themed books is a great way to celebrate National Unicorn Day and indulge your imagination!
In conclusion, National Unicorn Day is a day to embrace our inner child and celebrate the magical and mythical creature that has captivated our imagination for centuries. Whether you dress up, host a unicorn-themed party, make unicorn crafts, watch unicorn movies, or read unicorn books, there are many ways to celebrate this special day. So, gather your friends and family and let the magic begin!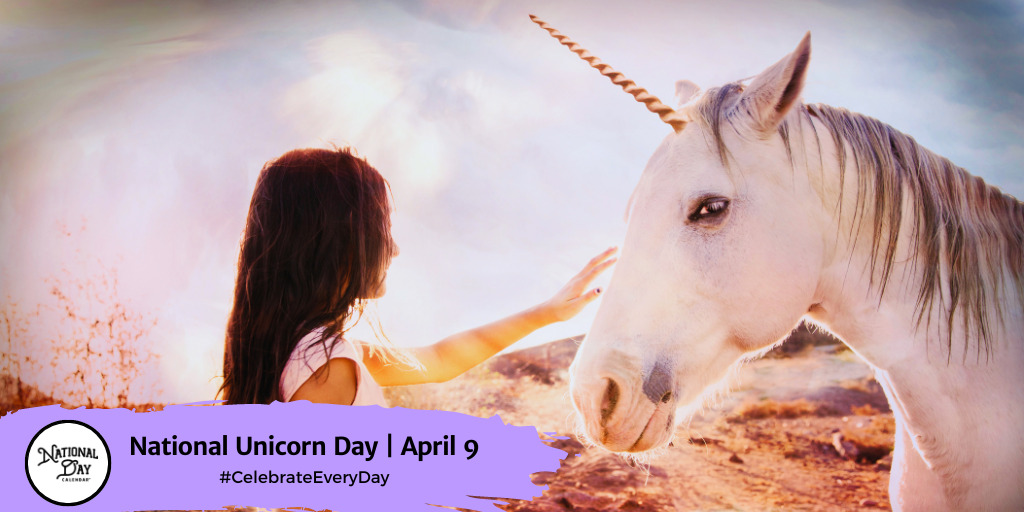 **Post contains affiliate links which means if you purchase from my links, amazon throws a few nickels my way**